Over the past 70 years, symbolic peace poles became popular around the world representing figure to demonstrate peace on earth.
At Peace Poles, our specialty is exactly that—symbolic peace poles that bring people together from different walks of life to celebrate and pray for peace.
Peace Poles – representative figures demonstrating peace on earth
Our poles for peace are made from metal or stone: limestone, granite, stainless steel or aluminum.
Each symbolic peace pole brings a new meaning to the word "peace" and is designed to be cherished by passersby and gatherers forever.
Browse our website to learn about customary traditions and different peace pole ceremonies from around the world.
To inquire about our peace poles, contact us today.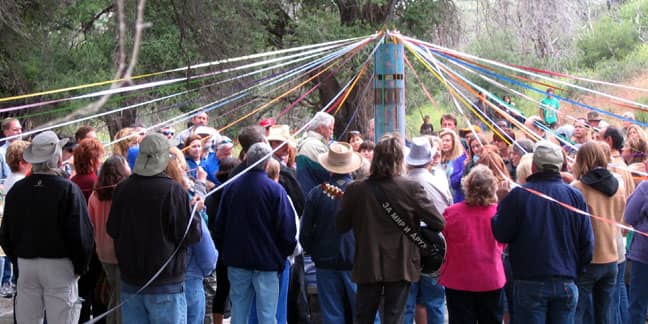 "Imagine all the people
Living life in peace."
-John Lennon
The Tradition
Peace poles are a tradition that began 70 years ago. Since then more than 200,000 have been made by people in various countries and planted everywhere from the North Pole to the Gaza Strip. Usually they are planted in ceremonies at which they have been dedicated by everyone from President Jimmy Carter to Mother Theresa. They are not responses to any specific armed conflict. As there are monuments to war, these are monuments to peace.
Usually mine are purchased by non-profit groups and "planted" in parks or on campuses or at churches. Some also go to private gardens at people's homes. One was ordered by a family that was designing a garden around their peace pole for their daughter's wedding. Quite a few have been given as gifts, sometimes from a scout troop or a graduating class after a period of fund raising. Sometimes to a soldier as a homecoming gift.
Sometimes people spend a year raising funds before they order their peace poles. Broad based community support for such projects is common and can come from everything from a hosiery company to a cigarette racing team to a flea market. There are good people everywhere.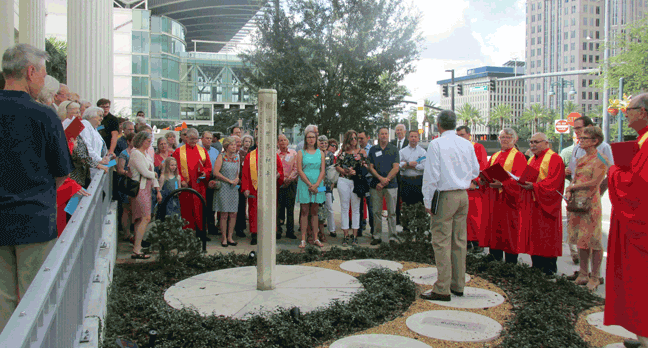 What kind of person makes peace poles anyway?

Once, long ago, on the phone someone was testing me about who I was to be making peace poles and what my work was like. Which is legitimate. I understand that and don't mind it. But one of the questions she asked was whether I had a peace pole in my own yard. Later I repeated the question to my wife and we had a good laugh.
I had three by my front door, five around back, peace poles leaning on the side of my house, in my basement, in the garage. They were taking over the yard because they were different designs I was developing. I wanted to see them outside from a distance. I wanted to see the different designs at different times – at night, in the morning before the sun hit them, or at noon when the light was blinding. I needed to walk around a corner, happen to notice one across the yard and think, "Maybe I should try . . . " If after a few days I still wondered about it, I altered one or made a new one.
That was years ago. My yard is less crowded with them now – only three peace poles (that changes) and two other sculptures. The experiments I do now are bigger, more expensive, require bigger tools and have a bigger downside when they are not good enough the first time out. But they are cooler and last forever. For an artist, creating new and different ones can be the most interesting part.
​ – Joel
For more about why someone would choose a less lucrative profession, click here.
Other art of mine can be seen at joel.com